W4C consortium is a transdisciplinary group of academics and practitioners with diverse disciplinary expertise including environmental science, architecture and urban design, urban governance, transition management, urban planning and geography, civil engineering, sociology, computer science (information systems) and earth sciences. In addition to its core group, W4C programme is supported by a group of experts in international comparative planning studies, (climate) adaptive governance and its integration in land-use planning and spatial design; governance, gender, social and cultural aspects on urban water systems; agri- and environmental quality monitoring, including water quality monitoring such as estimation of contaminants, electrooptical sensor-system-instrumentation design; photogrammetry and laser scanning.
Principal Investigators / Project Coordination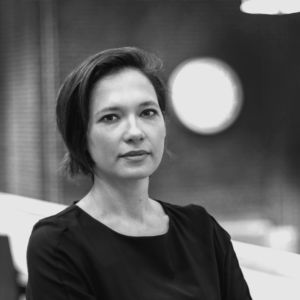 Taneha K. Bacchin is an architect, urban designer and researcher. Assistant Professor Urban Design Theory and Methods at the Faculty of Architecture and the Built Environment, Delft University of Technology where she is Coordinator of Research at the Section of Urban Design and Research Leader Delta Urbanism Interdisciplinary Research Program. Her research and projects focus on the intersection between landscape architecture, infrastructure and urban form. She has expertise in design and planning of critical territories, being specialized in water sensitive design in the context of aggravating climatic conditions. Her current work deals with the changing nature of the territorial project, addressing spatial, political, and economic aspects of extreme weather and resource scarcity with projects in the North Sea, the Arctic, Brazil and India.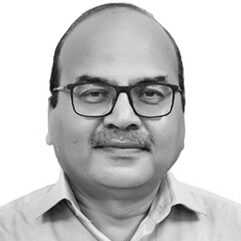 M.L. Kansal is currently working as NEEPCO Chair Professor & Head of the department of Water Resources Development & Management (WRD&M) at Indian Institute of Technology, Roorkee India. He is a Civil Engineering graduate with a post-graduation in Water Resources Engineering. He obtained his Ph.D. from Delhi University (India). Previously, he has worked with many premier institutions like Delhi College of Engineering, Delhi, NIH Roorkee and NIT, Kurukshetra at various levels. He has published over 150 research papers and two books. His research papers have been awarded by Indian Building Congress, and Indian Water Works Association. Dr. Kansal also acted as International expert for RCUWM of UNESCO and IUCN, etc. He has contributed substantially by providing consultancy services to various national and international agencies of repute.
Co-Investigators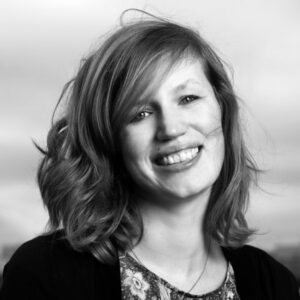 Katharina Hölscher is a senior researcher on climate governance and sustainability transitions at the Dutch Research Institute For Transitions (DRIFT) with Erasmus University Rotterdam. Her background is in political sciences, cultural studies, environmental science and governance with a PhD in Social Sciences titled 'Transforming urban climate governance: capacities for transformative climate governance'. She is involved in various research projects with research institutes across Europe and India with a focus on climate governance and resilience in cities, transformation research and transition management.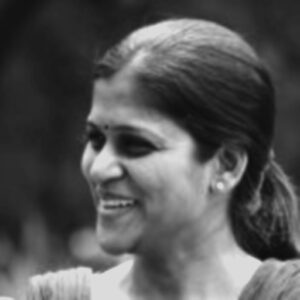 Dr Mona Iyer heads the Faculty of Planning at CEPT University, Ahmedabad, and is the Program Chair for Masters in Urban Infrastructure and major in WASH. Dr Iyer has over 20 years of experience in research, training and consultancy in water, sanitation and waste management sectors focussing on policy initiatives and project development mainly across Asia and the Pacific. She is a member of State and ULB-level committees on water, sanitation and waste management and has authored several publications on these subjects. She has been a recipient of the prestigious British Chevening Fellowship for Environment Management; the UK and Netherlands Fellowship Programme at IHE, Delft and UKNA. Dr Iyer is the principal investigator of Work Package 2 of the Water4Change project.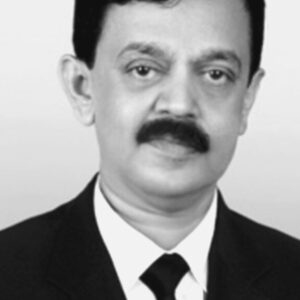 Dr. P S Harikumar is Senior Principal Scientist and Head of Water Quality Division in Centre for Water Resources Development and Management (CWRDM) Calicut. He received the PhD from Cochin University of Science and Technology and did postdoctoral studies in KTH Royal Institute of Technology, Stockholm, Sweden. Before joining CWRDM, he worked in Indian Petrochemicals Corporation, Vadodara, India. His field of specialization include Environmental Management, Water Quality Modelling, Water Treatment, Nanotechnology, Wetland Studies, Sensors, and Urban Water Management. He coordinated an urban renewal project for Calicut City to evolve a development plan for Calicut Municipal Corporation through community participation using a multi-sectoral and integrated approach, providing adequate innovative technology inputs to ensure sustainability.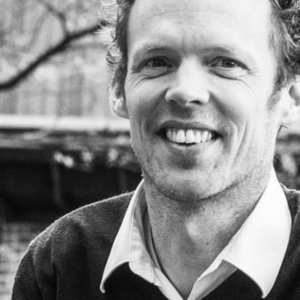 Sander Oude Elberink graduated as Geodetic Engineer from Delft University of Technology in 2000, and finished his PhD at University of Twente on the Acquisition of 3D Topography in March 2010. From September 2009, Sander holds a position of assistant professor at the department of Earth Observation Science at the faculty ITC, University of Twente. His research interests are in 3D reconstruction by the fusion of height data and 2D geo-information, and in information extraction from mobile and airborne laser scanner data.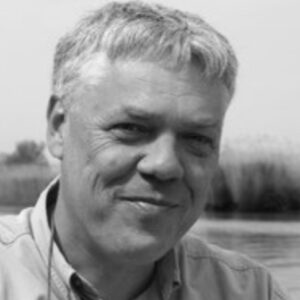 Kees Bons has a BSc and MSc in Geographic Hydrology from the Free University in Amsterdam. He has been involved in the design, set-up and implementation of IWRM projects for several large river basins in India, Europe, Egypt, and Indonesia. Between 2001 and 2012 he was director of three Units within Deltares, the water Institute of the Netherlands. In 2012-2015 Mr. Bons worked in Jakarta, Indonesia and in 2015-2018 he worked on a project on Strategic Basin Planning in the Ganges River Basin India, stationed in Delhi.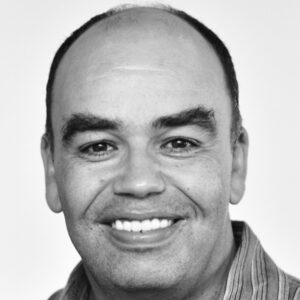 Dr. Veerbeek draws on 15 years of experience in the water sector as academic and in the private sector. He studied architecture/urban planning at the Delft University of Technology and artificial intelligence at the VU University Amsterdam. He obtained his PhD from Unesco IHE & TU-Delft on the assessment of urban growth driven future flood risk. He has extensive international experience in urban climate adaptation. He worked in knowledge development in for instance the EU-funded FP7 programmes, on dissemination in the COST-programme as well as on application in the INTERREG programme.
Strengthening IHE's mission in capacity development, Dr. Veerbeek has been training many cities in climate adaption, especially in south and southeast Asia where he also led the capacity development of the Bangladesh Deltaplan 2100.
Key qualifications: flood impact assessment; urban climate adaptation and adaptive planning; capacity development in learning and action alliances.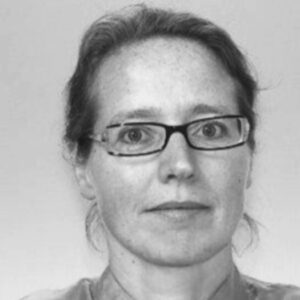 Ingeborg has 25 years of international development experience, of which 20 in WASH. She has been leading the Asia and India Country Programme at IRC with a specific focus on sanitation and hygiene. She worked with the BRAC WASH team in Bangladesh on behaviour change at scale and developed a monitoring framework to measure behaviour change. Recently, most of her work is on district-wide approaches related to wash-systems strengthening in West and East Africa; on strengthening capacities of government staff in India on finance and planning; on empowering citizens and civil society organisations in India and Bangladesh to lobby and advocate at the Government for WASH and IWRM; and working towards an Asia hub for India and Bangladesh.
Ruchika is the Country Coordinator for the India programme since 2014. She leads IRC's programme in India and is responsible for initiating and managing partnerships, conceptualising projects with partners to develop the India Country Programme of IRC. She has worked on the Watershed programme that focussed on building capacities of CSOs and local governments to influence district and state governments for access/improvements in WASH services, Community Water Plus project that captures 20 good practices in community managed rural water supply systems, she has conducted sanitation assessment of the Nashik Kumbh Mela, she has conducted rapid assessment for water and sanitation services with urban local bodies. Ruchika also works on assessments and evaluations for IRC's consulting arm, IRC Consult.
Previous to this role, Ruchika has worked on various community development issues, especially those linked to children's rights. She has more than 16 years of work experience.
Yogesh K. Garg graduated from MACT, Bhopal (Presently NIT, Bhopal) in 1990, completed Masters of Urban and Rural Planning (MURP) form University of Roorkee, Roorkee (Presently IIT Roorkee) in 1992 and awarded Ph.D. in Architecture in 2002. He is recipient of fellowship for Training of Young Scientist of Madhya Pradesh, Career Award for Young Teachers by AICTE and IIA award 2009 in research Category by Indian Institute of Architects. He worked as an investigator for 20 research projects sponsored by the Ministry of Human Resource and Development New Delhi, M.P. Council of Science and Technology, Directorate of Science and Technology (DST) New Delhi, Mizohu University Japan, University Grants Commission, Indian Council for Social Science research New Delhi, All India Council for Technical Education. As a researcher his interests include computer applications in housing studies and architecture with emphasis on multiple objective decision-makings. Studying and analyzing ancient Indian Architectural treatises with application in contemporary designs and design methodologies also fascinates him. 
Vinay Mohan Das completed his B. Arch.in 1990 from MACT, Bhopal (presently MANIT, Bhopal), M. Tech in Building Science and Construction Management from IIT, Delhi in 1992 and Ph.D. in Architecture in 2009 from MANIT, Bhopal. He has six years of experience vin profession and 23 years in academics.
He received 20th Indian Institute of Architects Award for Excellence in Architecture 2009 in Research Category. He is involved in many sponsored research projects funded by MHRD New Delhi, MPCST, Bhopal, DST, New Delhi, Mizohu University Japan. He is also associated with many consultancy works. The areas of research and consultancy are Indian System of Architecture, urbanization and water, urban sector and climate change, architectural design, social surveys and participatory architecture to name a few.
PhD Candidates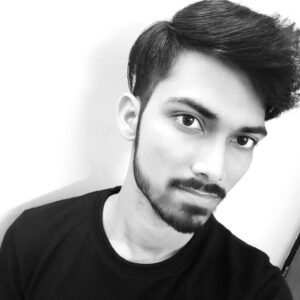 Indra Mani Tripathi is a Ph.D. student at IIT Gandhinagar, India. His research interests include efficient storm water drainage, Fighting extreme events, optimum utilization of water, remote sensing and GIS. He completed his BTech in mechanical engineering from Institute of Engineering and Rural Technology Allahabad, India. After completing his bachelor's degree, he joined the MTech program in Earth Sciences at IIT Gandhinagar. He has also worked as a JRF at IIT Gandhinagar.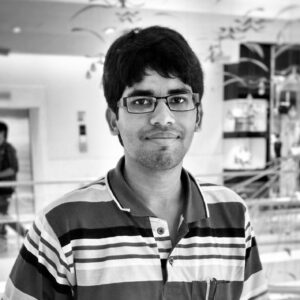 Abhisek completed his masters in Earth Observation and joined as a PhD researcher at Faculty ITC, University of Twente. He also holds another MSc degree in Computer Science. His research interests lie in the area of active remote sensing, ranging from algorithm development and implementation for LiDAR point cloud processing to SAR data calibration, processing and information extraction. He often experiments with various machine learning techniques . He is also quite interested in modeling lunar and planetary environments. He is an amateur rock climber. In his free time he likes to contribute to the open source community or fiddle with electronics.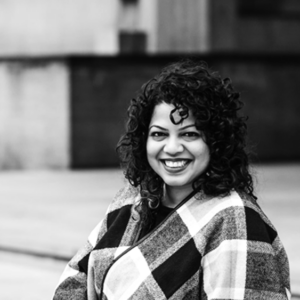 As a doctorate researcher at DRIFT, Neha's work lies at the intersection of water governance and transition studies. In the Water4Change project, she is developing a framework to assess and strengthen the governance capacities of the  actors in the field. After completing Bachelors' and Masters' training in Architecture and Urban Design, she worked at the World Resources Institute (WRI) India for 6 years. As an urbanist, she was involved in spatial planning, consensus building, devising participatory strategies, for projects in different cities of India. Later she shifted to the Netherlands, to complete her second master's degree in Water Management and Governance from IHE-Delft.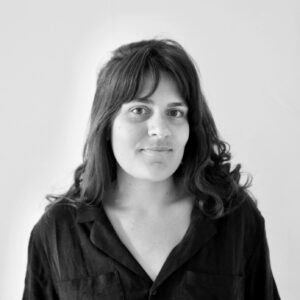 Raquel has a multidisciplinary background in oceanography, sociology and international development studies. With research experience in Brazil and India, her work has underlined the need to challenge the reproduction of socio-environmental inequalities to fully transition towards a sustainable future. Currently, Raquel's research is part of a project called Water4Change with a focus on secondary cities in India. In this work, she investigates assemblages of urban water cultures to broaden our understanding of how different human-water interactions are influenced by urban planning and design initiatives that are embedded in cultural contexts marked by unequal power relations.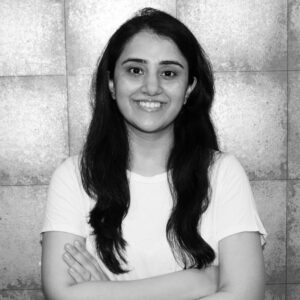 Gargi Mishra is a doctoral scholar at the Faculty of Planning, CEPT University, Ahmedabad, India. Her training is in the multidisciplinary domain of Physical (Spatial) Planning from the School of Planning and Architecture, Bhopal, and specialization in Infrastructure Planning from CEPT University. Her areas of interest lie in the applicability of water-sensitive urban planning and design approaches in the context of rapidly growing Indian cities. Her past research experience focused on participatory water resource management, water heritage, and faecal sludge and septage management (FSSM) in small and medium towns of India.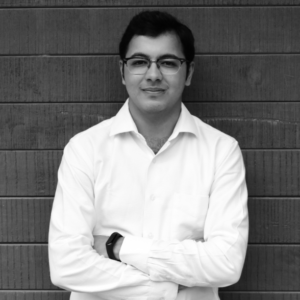 Raviraj is a Ph.D. scholar at IIT Gandhinagar, Gandhinagar. He has completed his B.Tech. from Pandit Deendayal Petroleum University and  M.Tech. Program in Geomatics at CEPT University. He has also worked as a research trainee at SAC-ISRO, Ahmedabad and as a JRF at PDPU. His research interests are in Disaster management, Remote sensing, GIS, Flood modeling, Geo-statistical analysis, and Resilience assessment of critical infrastructure networks.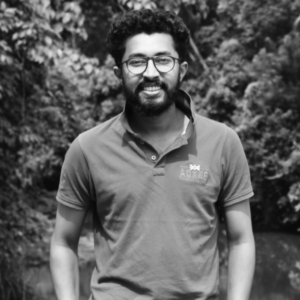 Navaneeth A is a Ph.D. fellow at the Centre for Water Resources Development and Management (CWRDM), Kerala. He has graduated in Chemistry from Kannur University, Postgraduate in Environmental Technology from Cochin University of Science and Technology, Kerala, India in 2018. His areas of interest lie in water-quality governance and participatory environmental monitoring and data management in the context of rapidly growing Indian cities. He has past research experience in a UNDP project focused on the impact of pesticides in the soil and water environment of the GEF-Munnar landscape.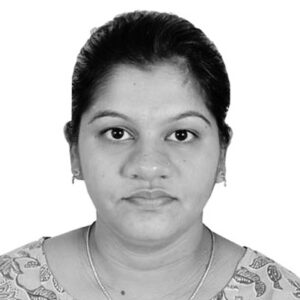 Divya is a doctoral scholar PhD fellow at IIT Gandhinagar. She has completed her Bachelor of Technology (Civil Engineering) from Nirma University and Master from IIT Kanpur (Water Resources). She is also having teaching experience of 5 years. Her research interests are climate change impact on water resources, internal variability, reservoir operation, resilience assessment, water distribution networks. Her tentative thesis topic is Resilience Assessment of Water Distribution Networks under Changing Climate.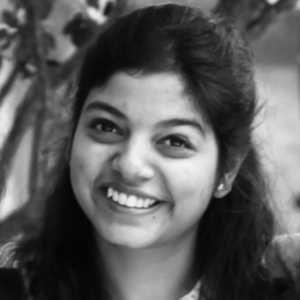 Kriti Trivedi is a doctoral scholar in the Department of Architecture and Planning, MANIT, Bhopal. She has completed her Masters in Environmental Planning from School of Planning and Architecture, Bhopal and undergraduate degree in Architecture from Maulana Azad National Institute of Technology, Bhopal. She is broadly interested in the interface of environmental conservation and urban planning, particularly relating to water management and climate resilient cities. As a researcher she has worked on Climate Informed environmental planning for smart cities of Madhya Pradesh and Groundwater pricing as a tool for groundwater management in the gangetic basin. Her PhD research focuses on the enhancement of Water sensitive behaviour and accountability towards water in the Indian society.
Geert van der Meulen is a researcher at the chair of Urban Design with a multidisciplinary background in water management, architecture and museology. His interest lies at the intersection between those fields and their representation in culture, arts and history in regards to spatial and temporal transformation. In his work as a creative water management engineer he underlines the urgency of interdisciplinary design approaches with ecology at their core as the complexity of challenges increases. Previous research and projects focused on transitional flood risk management, extreme sea level rise and nature based metropolitan solutions.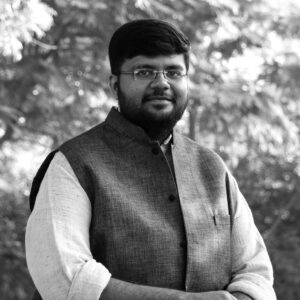 Siddh Doshi is a doctoral scholar at the Faculty of Planning, CEPT University, as a part of the Indo-Dutch collaboration on the Water4Change project. He is also actively involved in the coordination of the transfer of the IHE, Delft based Masters in WASH programme to FP, CEPT University. A civil engineer from Nirma University, Siddh obtained his master's degree in urban & regional planning, with specialisation in infrastructure planning, from CEPT University. His PhD research focuses on evaluating the current existing water governance capacities, from a spatial planning perspective for Water Sensitive Cities. His areas of interest include Water Governance, Water Sensitive Planning and WASH. 
Research Associates
Sameer Kumar has a master's degree in urban planning from CEPT University, Ahmedabad, and a bachelor's degree in architecture from Amity University, Lucknow. His interests lie in the sustainable development of rapidly growing Indian cities through transdisciplinary research and alliances. He is currently working as a Research Associate (Consultant) with CEPT University on the Water4Change project.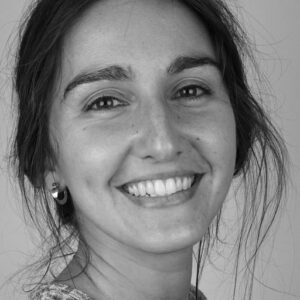 Ir. Arch. Isabel Recubenis Sanchis is a researcher and designer at Delta Urbanism, Faculty of Architecture and the Built Environment in Delft University of Technology since 2018. As an Architect and Urbanist by the Polytechnical University of Valencia and the Delft University of Technology, her interest lies at the intersection between urbanism, ecology and infrastructure in regards to the design and planning of critical territories, specializing in water sensitive design in the context of aggravating climatic conditions.
Filippo LaFleur is a researcher and designer, research associate (member) of Delta Urbanism Research Program at Delft University of Technology and PhD Candidate at Politecnico di Milano, Architecture and Urban Studies Department. His interest lies at the intersection between landscape, urbanism, ecology and infrastructure in regards to spatial and temporal transformation of both land and maritime landscapes. Through projects he investigates interrelations between natural processes, societal practices, and (geo-) political dynamics. He has a strong emphasis on the agency of spatial interventions and on the role of representation and design as research and negotiation instruments. Filippo holds a Master of Science Cum Laude (archiprix nominee) from the Faculty of Architecture at Delft University of Technology with a diploma annotation in Infrastructure and Environment Design.
Project Assistants
Siddhi Patel has a master's degree in Arts from Gujarat University. She is working on the Water4Change project as a Project Assistant at CEPT University. She has a diverse work experience, having worked with Self Employed Women Association (SEWA) for 10 years, and as a Project Associate with CEPT University on various projects including (IEC – Solid Waste Management in Ahmedabad area, Climate Change Adaptation Plan for Industrial Estate in Gujarat: A case of Naroda Industrial Estate, Project Support, ASEM, GIZ, India). She has also held administrative positions in various departments of CEPT University and coordinated e-course on climate change mitigation and adaptation.